Teatro de la Zarzuela in Madrid, Spain | Tour Tuesday Feature
This month's featured tour is the Teatro de la Zarzuela in Madrid, Spain, by Victor Jimenez Palmilha. Located in the Capital of Spain, the theater opened in 1856 and is a world heritage site.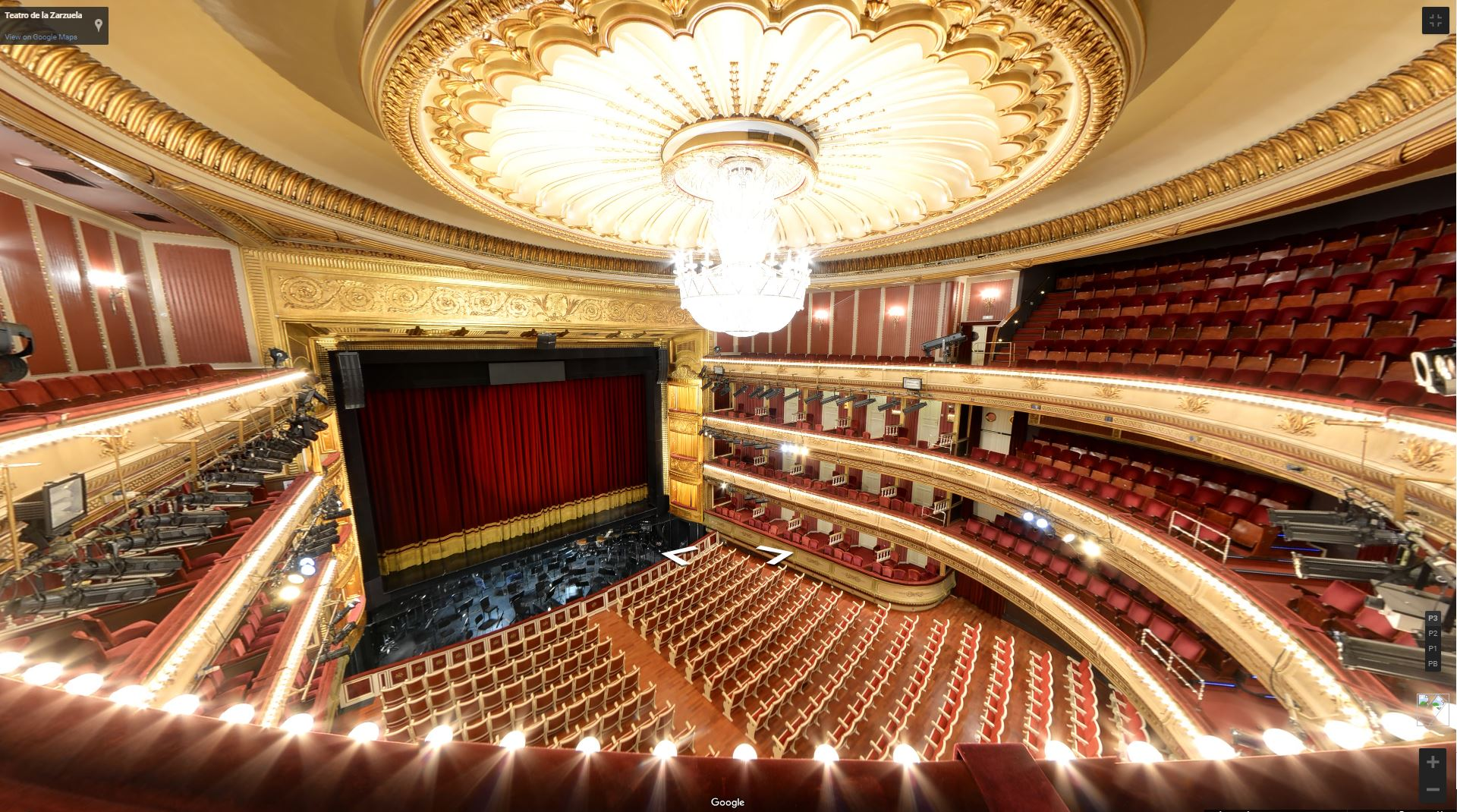 The theater is a Spanish cultural hub that hosts different types of performances such as Lyric Opera, concerts, dance, and theater.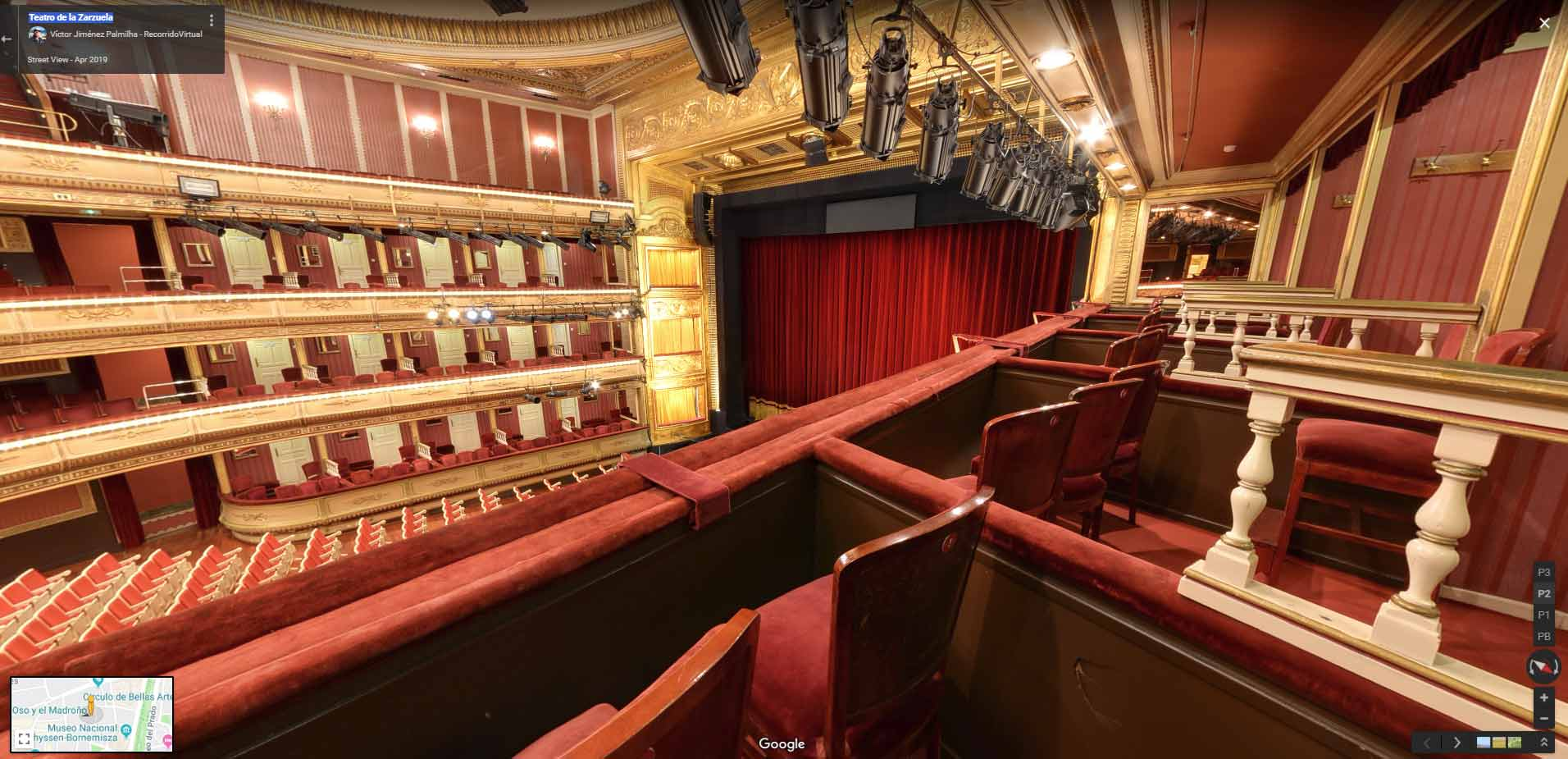 Victor did a great job capturing the entire facility, from the upper-level box seats to the main and stage stalls.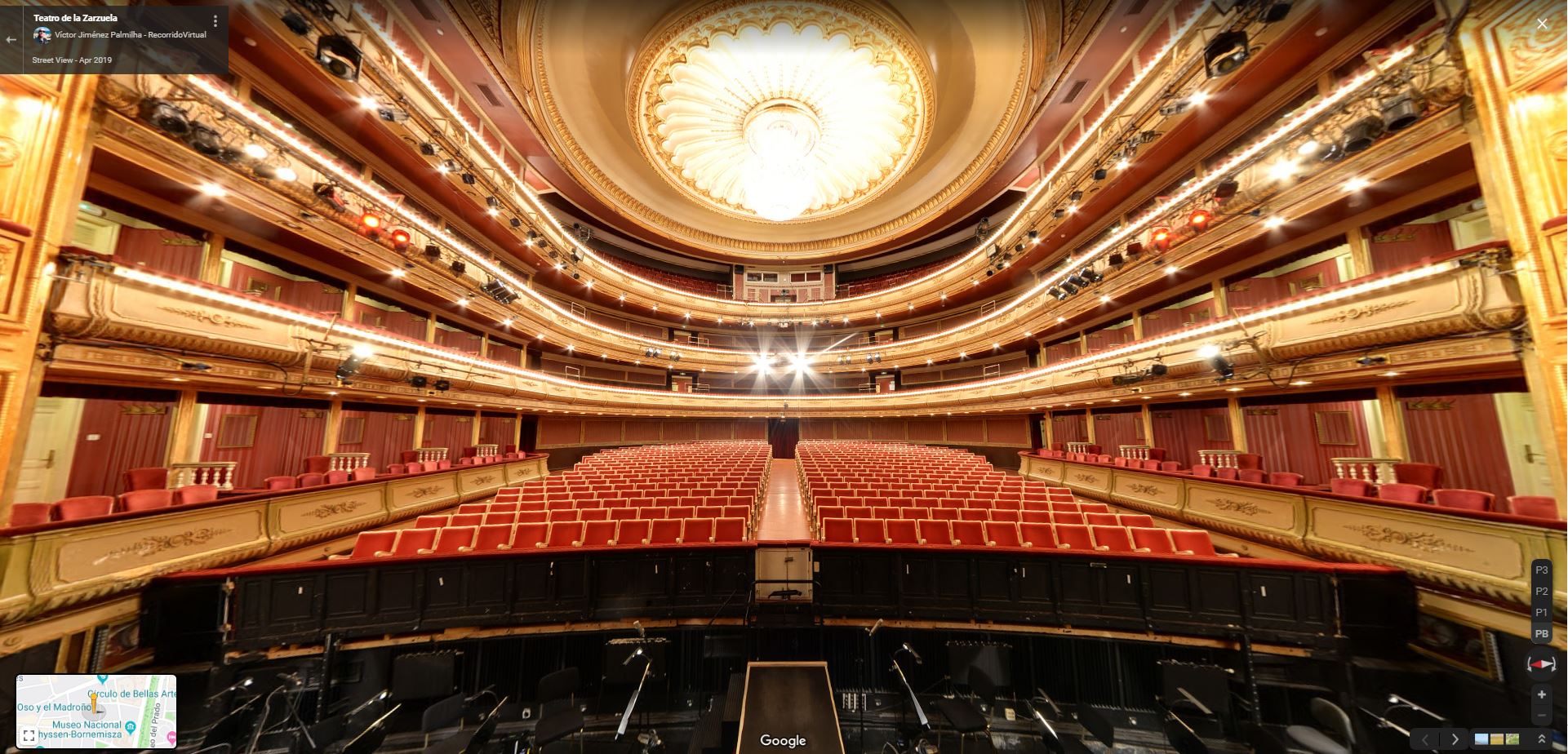 Navigation is easy as Victor utilizes levels as well as connects the levels via the staircases.
Check out Victor's full tour or all the available Featured Tours here.
About The Tourbuilder Blog
The latest news on Google Street View, virtual tours and photography, along with tip and insights from expert photograpers in the virtual tour industry.
August 2023 Tour Winner
Become a TourBuilder Plus Member
How 360-Degree Photography Will Improve Your Real Estate Listings
5 Best Photography Editing Tools Ranked
6 Photography Tips for Beginners that Will Make You an Expert
7 Best Cameras for Capturing Content
TourBuilder Brings Google Street View to Black Lives Matter Plaza
The Future of Virtual Tours: The Unrequited Potential of 360 Technology
Preservation Through Google Street View: Marshall Islanders Put Their Home On The Map
The Photographer's Guide to Google My Business Image Size Requirements
Our November Tour Tuesday winner is Salvo Di Stefano, with the Chiesa Madre Di Carlentini
The September Featured Google Tour Winner is Warsaw, Poland's Holiday Inn, by Jakub Bauke
Mindspace Victoriei | Tour Tuesday Feature
Talkeetna Mountain Range in Alaska's Denali State Park | Tour Tuesday Feature
Yosemite National Park in California's Sierra Nevada Mountains | Tour Tuesday Feature
One Man's Mission to Bring Digital Marketing to the Middle East
Teatro de la Zarzuela in Madrid, Spain | Tour Tuesday Feature
The May Featured Google Tour is the Praia Turimar Boardwalk in Santa Catarina, Brazil, by Thiago Boesing
June 2019 Winner
Toby Creek Adventures by Chris Conway | Tour Tuesday Feature
April 2019 Featured Tour Winner: Emilio Murias Aumente
May 2019 Winner
May 2019 Streetview Winner
April 2019 Streetview Winner
April 2019 Winner
Congratulations Kuba Bauke, Manor House SPA is the Featured Tour
March 2019 Winner
Congratulations, Viglio Ferrari, 1495 Garden Restaurant, is the Featured Tour!
February 2019 Winner
Introducing New Constellation Features and Hot Keys
Congratulations Gencho Petkov, Изложбени зали "Рафаел Михайлов" is the Featured Tour!
Congratulations, Juan Benito Almeida Guerra, Hebe Centro de Envejecimiento Activo is the Featured Tour
January 2019 Winner
First Google Street View Tour to Near Space from Adler Planetarium with 360° GoPro Fusion Camera
November 2018 Winner
Congratulations Marina Sgamato , Dejavu is the Featured Tour!
October 2018 Winner
Custom Builder is Here!
Congratulations Tomasz Arkuszyński, Wyspa Brzozowa is the Featured Tour!
Congratulations Tim Baldwin, Casa 1810 is the Featured Tour!
September 2018 Winner
August 2018 Winner
Congratulations Abe Maaijen, De Mini Specialist is the Featured Tour!
TourBuilder Photographer Shooting for Street View in Africa
1,000,000 Scenes Published!
July 2018 Winner
Google Street View Summit 2018 was a Success
Two-time TourBuilder Tour Tuesday Winner Featured on TV and Radio!
Congratulations to our newest July Tour Tuesday winner, Leandri Erasmus!
Tour Tuesday Winner: Emilio Murias Aumente
June 2018 Winner
Use 360 Degree Photography For Your Business This Summer, Part Two
Use 360 Degree Photography For Your Business This Summer, Part One
Tour Tuesday Winner: Apex Entertainment
May 2018 Winner
360 Degree Photography For Tourist Destinations and Zoos
360 Degree Photography For Parks And Nature Reserves
Tour Tuesday Winner: Design Plus Bex Hotel in Spain
April 2018 Winner
360 Degree Photography and Your Business, Part Two
360 Degree Photography and Your Business, Part One
Tour Tuesday Winner: Tourist complex "Vokzal" Kostroma Cheese in Kostroma, Russia
March 2018 Winner
8 Romantic Spots Around the World on Google Street View to Celebrate Valentine's Day
Tour Tuesday Winner: Palais Zahia Hotel & Spa in Morocco
February 2018 Winner
3 Ways 360 Degree Photography Can Help Your Business
Tour Tuesday Winner: Garimpo 1926 in Brazil
January 2018 Winner
December 2017 Winner
Introducing Auto-Alignment in TourBuilder
November 2017 Winner
October 2017 Winner
September 2017 Winner
Tour Tuesday Winner: Bergisel Ski Jump in Austria